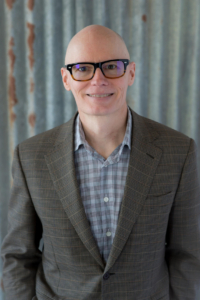 Jeff Burns, was a proud Calgarian, a gifted musician and a devoted family man. In January of 2020, Jeff was diagnosed with pancreatic cancer. Over the next year, Jeff underwent several rounds of chemotherapy at the Tom Baker Cancer Centre until his doctors said they couldn't do anymore. He passed away on March 6, 2021. Though the family has been devastated by the loss, they've found some comfort in being able to help others who may face a similar experience — by supporting groundbreaking cancer research taking place right here in Calgary.⁠
For the Burns family, being able to help advance cancer care in Calgary, the city Jeff was so proud to call home, is a natural way to honour his life.
"If it can save someone, it will be well worth it."

– Jim Burns, Jeff's father.